12 hip-hop landmarks to visit in metro Atlanta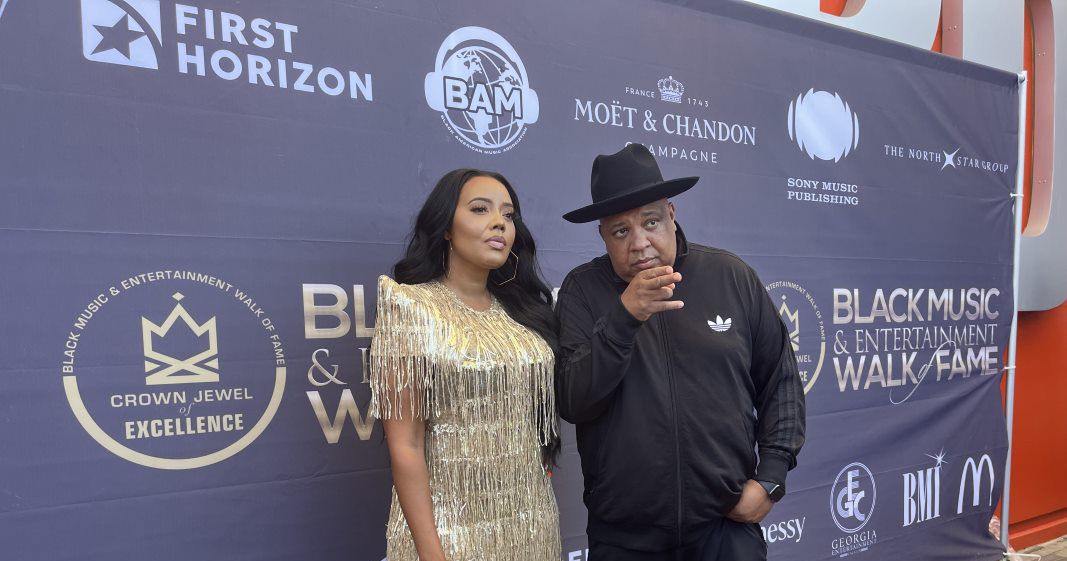 Hip-hop broke into the music industry at a house party in Brooklyn in 1970. From there it expanded to Los Angeles, and the feud between East coast and West coast rap began. In the 1980s, the Southern Network of hip-hop entered the scene with contenders from Atlanta, New Orleans, Houston, Memphis and Miami, but ultimately, Atlanta took the country by storm to become a hip-hop mecca.
In the 1990s, Atlanta artists emerged to make an impression across the U.S. When Outkast won the award for "Best New Rap Group" at the 1995 Source awards, it became clear that Atlanta was a force to be reckoned with.
With the community surrounding the Atlanta hip-hop scene and the local artists who have earned worldwide acclaim over the past four decades, it makes sense why in 2009, The New York Times called Atlanta "hip-hop's center of gravity."
Areas from Bankhead to Buckhead have been referenced in lyrics, proving metro Atlanta to be a source of artistic inspiration. To get a full sense of where the rap world of Atlanta started and where it is going, here are 12 hip-hop landmarks to visit around the metro area.
Walter's Clothing
Walter's Clothing and sneaker store downtown has been a staple in Atlanta since 1952. It was one of the first white-owned shops that welcomed African Americans. As the city changed over the decades, Walter's has stayed the same.
OutKast, Future, Gucci Mane and Young Jeezy have all mentioned Walter's in their raps, and other artists such as Ludacris and DJ Khalid have been seen shopping here.
The owner, Walter Strauss, died in 2018 at 94. His wife, Estelle, passed in 2019.
Even with the loss of the beloved founder, the heart of the store remains. Walter's Clothing continues to be a legacy in Atlanta with a "Name to Remember."
Location: Downtown - 66 Decatur St SE; Website: waltersclothing.com
Icebox
From Run-DMC's dookie chains to Biz Markie's diamond-flooded four-finger rings, jewelry has always been ubiquitous in hip-hop. The Icebox jewelry store in Buckhead opened in 2009. T-Pain was one of Icebox's first major clients after opening.
The store has brought advertising into the 21st century with its YouTube channel which now has more than 1.4 million subscribers. Viewers can see the purchases made by celebrities and other high-dollar customers. Lil Baby, Lil Yachty, Cardi B and other artists have received custom pieces.
Location: Buckhead/Northeast - 3255 Peachtree Rd #2; Website: icebox.com
The Dungeon
Originally home to Organized Noize founder Rico Wade's mother, the once bare-boned basement studio is where OutKast, Goodie Mob and other groups produced and recorded early tracks. The small, dark space provided refuge for many young men who had nowhere else to go. The brotherhood among these young artists created a sense of community that was prominent in the music and became paramount in building the genre-defining early Atlanta hip-hop sound.
Over time, the artists moved on to new studio spaces, and the house was sold. In 2021, Big Boi purchased the house, transformed it into a shrine to all things OutKast and listed it on Airbnb.
For the 25th anniversary of "ATLiens," Big Boi listed it at $25 per night for two guests. The house can now be rented on Airbnb for around $500 per night.
Location: Southeast Atlanta -1907 Lakewood Terrace SE; Website: airbnb.com
Cascade Family Skating
"Sunday night at Cascade," begins T.I. in the opening line of the 2006 movie "ATL." "Fine Georgia peaches and wet paint. It was a beautiful place to be."
The movie was primarily shot on-site at Cascade and had cameo appearances by Killer Mike, Bone Crusher, Monica and other local artists. It was loosely based on the experiences of the film's producers, Dallas Austin and TLC's Tionne "T-Boz" Watkins, growing up in Atlanta.
In August 2021, a sequel was announced after the director of "ATL," Chris Robinson responded to a tweet from Chance the Rapper who called the original film "probably the most quotable movie from [his] childhood."
Members of TLC and others in the music industry were seen at the rink during its rise in the early Atlanta hip-hop scene of the late 1980s and 1990s. The rink has also been mentioned in several hip-hop songs, including "Cascade" by Kodyier.
Location: Northwest - 3335 M.L.K. Jr Dr SW; Website: cascadeskating.com
T.I.'s Trap Museum and Escape Room
Created by trap music forefather T.I. and built in the Westside in the heart of where Atlanta trap culture started, the museum was meant to remind visitors how the movement influenced the local community.
A tour through the museum reveals examples of non-gentrified Atlanta such as a pint-size convenient store stocked with sodas, candies, rolling papers and glass pipes; "Grandma's living room," with boarded-up windows and jars and bags of prop drugs; and a replica cocaine cook site. Visitors will also see childhood portraits of famous musicians, T.I.'s Grammy award and the iconic pink car that once sat in front of 2 Chainz's Pink Trap House.
In addition to the museum, people can check out the escape room or take in the ambiance from a bar. The museum also houses two studio booths where new and rising artists can record.
Location: Northwest - 630 Travis St NW; Website: trapmusicmuseum.us
Bankhead Seafood
On Jan. 15, 2020, T.I. and Killer Mike reopened Bankhead Seafood, a westside staple from 1968 until it closed its doors in 2018.
"Proud to bring back an Atlanta landmark with my brother," Killer Mike said over Instagram.
The updated menu includes classic menu items such as its now-famous fried fish and new additions such as biscuits made according to Killer Mike's aunt and grandmother's recipes.
This is one of several efforts for both rappers to revamp the neighborhood where they grew up by building a community where people can be proud to live.
Location: Northwest - 1651 Donald Lee Hollowell Pkwy NW; Website: bankheadseafood.com
Atlantucky Brewing
The group Nappy Roots opened Atlantucky Brewing, a tribute to their Atlanta and Kentucky roots, in Castleberry Hill on Feb. 4. The group said they are proud to be one of few Black-owned breweries.
Their focus is to "make the whole space about beer, art and music," said member Skinny Deville. Pictures of Atlanta hip-hop musicians adorn the walls beside featured pieces from local artists. A stage gives Nappy Roots and other artists a place to perform.
The group made its brewing debut in 2017 with a collaboration with Monday Night Brewing to release Front Porch pale ale. They later released Watermelon, Chiquen and Gritz, a golden ale with watermelon named after their 2002 hit album.
Location: Downtown - 170 Northside Dr SW suite 96; Website: atlantucky.com
Stankonia Studio
According to the website, Stankonia Studio is "A place where all funky tha'ngs come from." Located on a street once known as "studio row," Stankonia Studios is the birthplace of many of OutKast's biggest early hits. In fact, this month will mark the 28-year anniversary of OutKast's "Southernplayalisticadillacmuzik."
The studio actively and consistently books local talent and regularly holds release parties for its artists.
Location: Buckhead/Northeast - 677 Antone St NW; Website: facebook.com
Krog Street Tunnel
A 110-year-old tunnel with a rich history is today noted as one of the few spaces where it is legal to graffiti. The ever-changing street art keeps a piece of urban culture in fast-gentrifying areas of the city, namely Inman Park, Cabbagetown and Reynoldstown.
The tunnel is a popular location for rap artists such as Kareem and Young Thug to shoot videos. The best part about visiting the tunnel is it is absolutely free.
Location: East Atlanta - 1 Krog St NE
Chicken + Beer
Ludacris has long been a part of the collaborative effort of the Atlanta hip-hop scene and was one of the first Dirty South rappers to have mainstream success. Among his many other accolades, he's won three Grammy Awards.
This concept from Ludacris boasts Southern-style comfort foods such as Luda's chicken and pecan waffles with whiskey maple syrup and Andouille sausage, and stout braised beef cheeks with mashed sweet potatoes. The beer selection is from craft Georgia breweries such as Monday Night Brewing and Orpheus.
Chicken + Beer is in Hartsfield-Jackson Atlanta International Airport and is the perfect way to say hello or goodbye to Atlanta.
Location: Concourse D, 6000 N Terminal Pkwy Gate D5; Website: chickenandbeer.com
Johnny's Chicken and Waffles
Opened by Ne-Yo, wife Crystal Smith and Love n' Hip Hop star Karlie Redd, this College Park restaurant is known for, you guessed it, the chicken and waffles. But the ambiance is what sets this brunch and dinner spot apart.
Fourteen platinum albums from Atlanta-bred Rap, R&B and hip-hop artists adorn the walls around the restaurant, along with original artwork.
Location: College Park - 3725 Main St; Website: johnnyschickenandwaffles.com
Black Music and Entertainment Walk of Fame
Located downtown on the sidewalks of Martin Luther King, Jr. Drive, this Walk of Fame was created to honor African American entertainers for their achievements.
The Black American Music Association (BAM) and the Georgia Entertainment Caucus (GEC) held an inaugural ceremony on June 17, 2021, where Outkast and several other Black entertainers were inducted. It is a marker of history as the only Black Music and Entertainment Walk of Fame in the country.
Location: Downtown - US-29, Atlanta; Website: theblackwalkoffame.com Next: Lil Baby's latest feature released on highly anticipated Chris Brown …
It's been a big week for Lil Baby and this new collab just put the …