The best 'watch this' memes from Usher's 'Tiny Desk' performance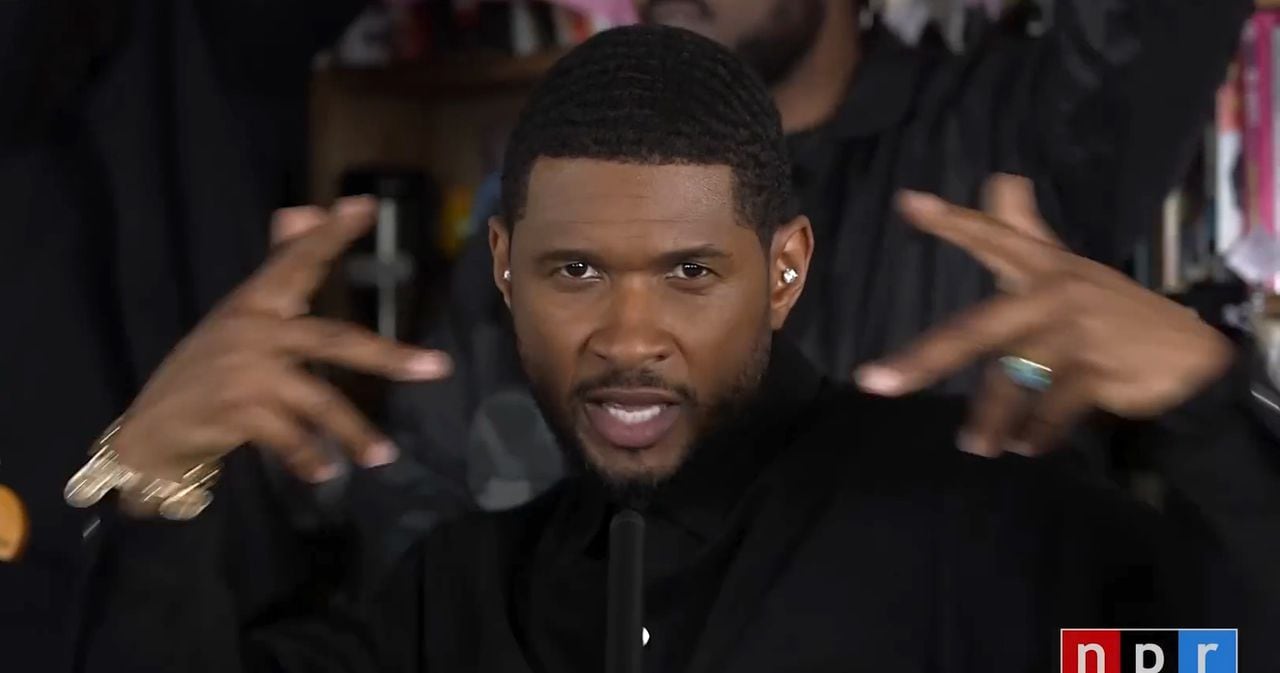 Who knew two simple words could have thousands of social media users talking!
If you've been on social media in the past few days, you've probably seen a lot of Usher lately. Recently, the "U Got It Bad" artist performed on NPR's Tiny Desk Concert series for Black Music Month – and I have to admit, it's one of the best Tiny Desk performances - we'll get into why I think so a little later. Of course, Usher performed some of his biggest hits like "You Make Me Wanna," "Superstar," "Nice and Slow" and "U Don't Have to Call." Yet it was the intro to his song "Confessions Part II" that has been getting viral attention.
At the beginning of the song, Usher says, "watch this" and for some reason, that was the moment that took off online. In the performance, you see Usher bouncing to the music and motioning his fingers to open over his eyes, as he sings the now infamous line. Clearly, those in the audience knew this was a viral moment in the making, as they immediately started laughing, as did Usher. You can catch that moment around the 17-minute mark below. It didn't take long for the clip to be picked up online.
Several social media users have used Usher's "watch this" line to connect with a number of different situations. Personally, I've spent way too long on the "Usher challenge" hashtag, laughing harder and harder the more I scroll – so why not share these good laughs with you? I've gathered some of my favorite memes to come out of the viral moment and you have to check them out below! Next: 21 Savage added to Hard Summer Festival Lineup
You already know when Sir Savage is involved, it's going to be an …