Skip the booze: 7 of the best spots to grab a mocktail in Midtown Atlanta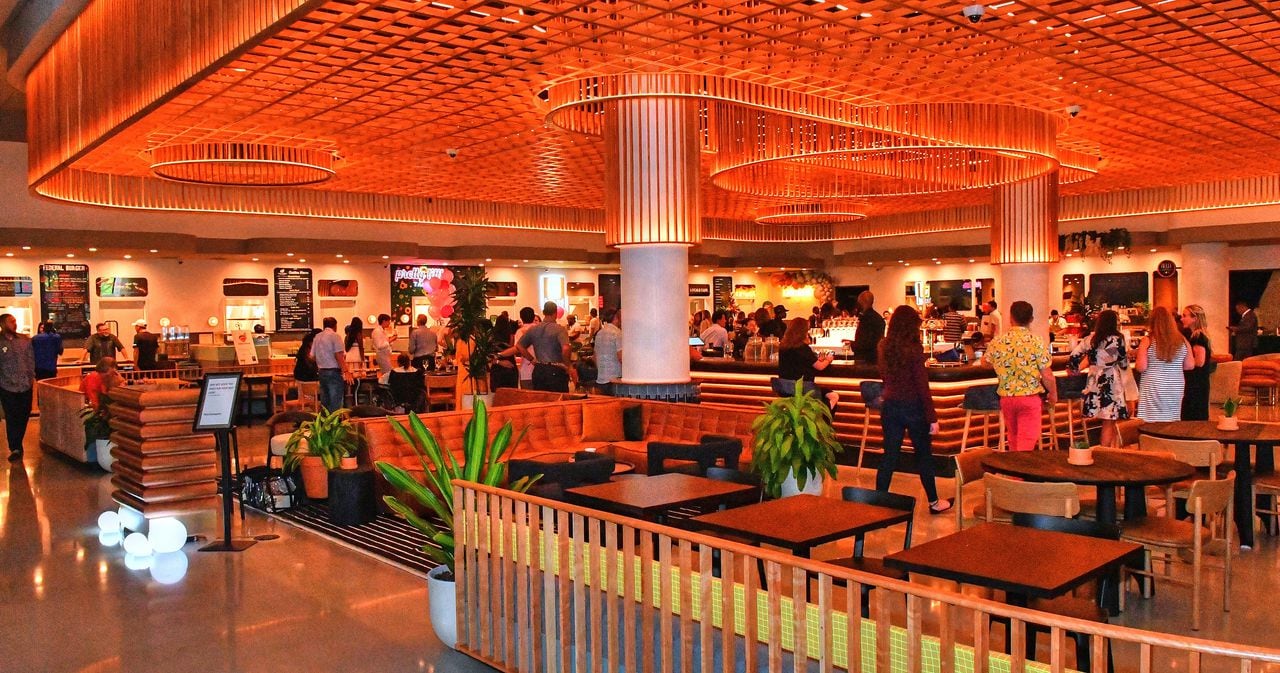 Midtown's buzzing bar and restaurant scene is a top destination in Atlanta for tasty craft cocktails, and non-alcoholic libations are no exception. Whatever your reason may be to lose the booze, "mocktails" are perfect for people who want to enjoy a night out with their friends without feeling deprived.
Here's where you can find delightful mocktails (with the same cocktail-like taste and experience) next time you're out in Midtown. Cheers!
Jojo's Beloved Cocktail Lounge
Welcome to the newest speakeasy with a '70s theme and a mixologist's dream hidden inside of Politan Row in Colony Square. Jojo's Beloved Cocktail Lounge offers an incredible variety of fun and signature cocktails, as well as two mocktails to enjoy: a tropical mocktail and a citrusy mocktail. The atmosphere, music and all-around vibes will make you feel like you traveled back in time. If you haven't checked it out yet, you'll definitely want to plan a visit soon.
Location: 1197 Peachtree St. NE; Website: jojosbeloved.com; Contact: 404-236-9455
O-Ku
Contemporary Japanese dishes and classic-yet-modern sushi are served at O-Ku in West Midtown, with stunning skyline views to pair. Along with the unbeatable fare, you can't miss out on their impressive drink menu that includes three "zero-proof" beverages to choose from: Rosemary's Baby, Don't Chai Me, and Pucker Up, all for $6 each. When the weather's nice, grab a table on the rooftop while you take in the views, enjoy "The Okurrr" sushi roll, and savor your fun mocktail.
Location: 1085 Howell Mill Rd. NW A3; Website: o-kusushi.com; Contact: 404-500-2383
Red Light Café
Red Life Café is a quaint live music and entertainment venue located on the east side of Piedmont Park in Midtown Atlanta's Amsterdam Walk. Every Wednesday night, Jazz Jam sessions are held here, along with comedy, burlesque, magic, concerts and many other live entertainment events throughout the rest of the week. With a full kitchen and bar to enjoy, they even offer a signature mocktail called "A Fever Dream" that includes Fever Tree pink grapefruit, ginger ale, orange juice and grenadine. Be sure to check out their calendar for all of their exciting upcoming events.
Location: 553-1 Amsterdam Ave. NE; Website: redlightcafe.com; Contact: 404-874-7828
Rowdy Tiger
Prohibition-themed bar and restaurant Rowdy Tiger offers fabulous rooftop views of Midtown ATL, a nice atmosphere, delicious Southern-style food, and whiskey-based drinks. Their innovative "Tea Total" mocktail, prepared with Tannic tea, mango, pineapple, and verjus, is based on the Negroni and Jungle Bird cocktails. Make sure to soak in the beautiful scenery and take part in their lawn games when you visit Rowdy Tiger on your next date night.
Location: 866 W Peachtree St. NW; Website: rowdytigeratlanta.com; Contact: 678-412-2402
Lure
Whenever you're in the mood for a modern seafood eatery, make your way to Lure where they offer two different mocktail options that pair well with their char-broiled oysters, tuna tartar or poached halibut. There's the apple sparkler made with apple cider, ginger beer and citrus syrup. Last but certainly not least, there's also the strawberry sparkler made with strawberry, citrus syrup and soda.
Location: 1106 Crescent Ave. NE; Website: lure-atlanta.com; Contact: 404-817-3650
Bar Margot
Inside of the Four Seasons Hotel in Midtown Atlanta (on the mezzanine level, up the stairs), you'll find Bar Margot, an upscale bar and lounge that features a diverse menu with tasty meals and refreshing beverages. While they serve several creative cocktails, the alcohol-free version of their signature "Unhinged" drink is a must-try. It's a sweet-tea inspired libation made with ginger beer, black tea bitters, orange, and Earl Gray lavender syrup. Be sure to visit on a Friday or Saturday night to enjoy a live DJ spinning some classic tunes from their expansive musical library.
Location: 75 14th St. NE; Website: barmargotatl.com; Contact: 404-881-5913
Lyla Lila
Lyla Lila, an upscale Midtown restaurant, serves Southern European cuisine in a chic and intimate atmosphere. Their extensive Beverage Book features a unique variety of "spirit-free" libations such as: "No Room for Squares" that includes rosemary, grapefruit, lemon and orange bitters; and "Phantom Mood" that's made with vanilla, lemon, angostura bitters and spiced oolong for an extra kick. They have a total of eight non-alcoholic beverages that are all worth trying if you're searching for an amazing assortment of different flavorful drinks.
Location: 693 Peachtree St. NE, Unit 118; Website: lylalilaatl.com; Contact: 404-963-2637 Next: 7 of the best Black-owned fitness studios in Atlanta we abs-olutely …
Over the past few years, the fitness industry has had a reckoning. …