Slutty Vegan CEO Pinky Cole talks opening new locations, tips for entrepreneurs and building empire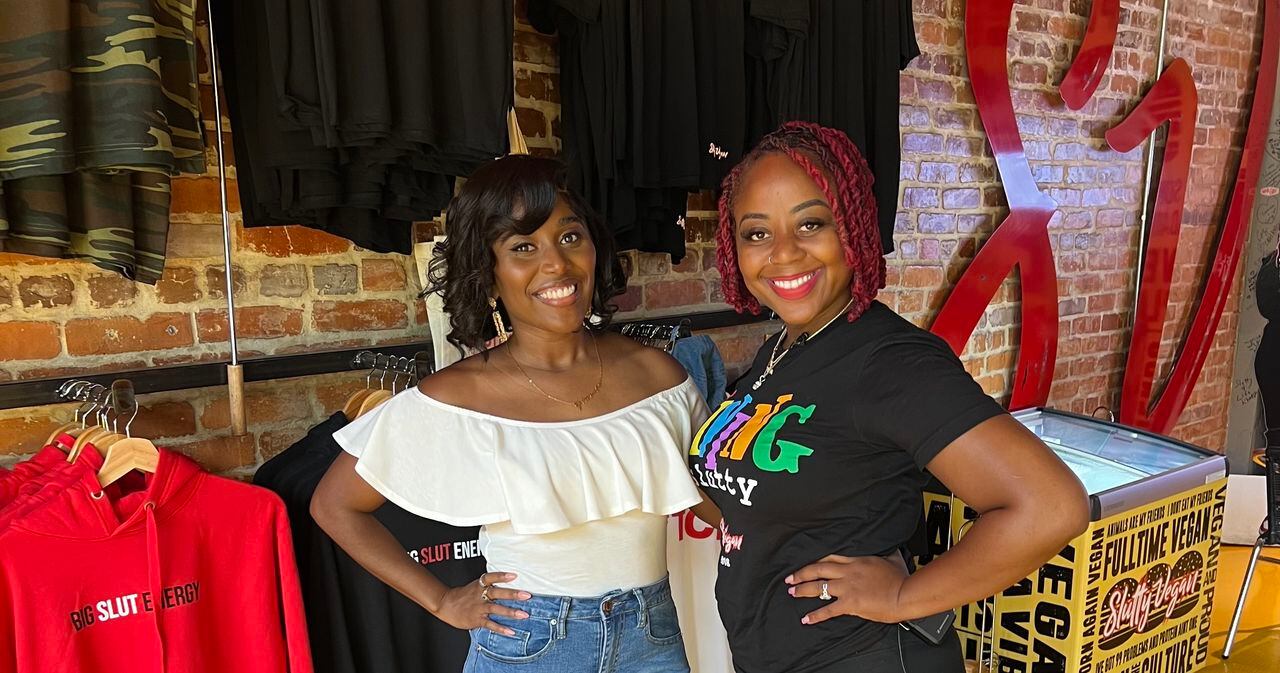 She just opened her seventh location, and the entrepreneur says this is just the beginning.
It's been a busy couple of months for Slutty Vegan CEO and entrepreneur Pinky Cole. Just last month, she opened her sixth Slutty Vegan location in Birmingham, Alabama, and just last weekend, she opened up her seventh in Brooklyn, New York. On top of that, she has a cookbook that you can preorder now, has vegan dips available at both Costco and nearly 300 Targets, and recently released her latest of many collaborations with cosmetic company, The Lip Bar. Oh, and did I mention she's recently engaged and raising two children under the age of two? Yes, she is doing it all! I got to sit down with the mogul and discuss everything from her rising empire to what the future holds.
CHECK OUT: Your guide to free movie nights around metro Atlanta this fall
To go back to the beginning, Cole says her business ideas all stemmed from frustration. "When I came up with Slutty Vegan, it was a time where veganism was on some menus but not everywhere, and to be honest, I got so tired of eating a side salad and fries," Cole told Access Atlanta. After spending time in Los Angeles, where there were vegan options everywhere, Cole made her move to Atlanta for work. It was here that she noticed there weren't nearly as many options and made it her mission to change the landscape. In doing so, Cole has created a multimillion-dollar business.
Cole has had quite the journey and we got to talk about it all – including the impact her vegan brand has had on the African American community, where veganism hasn't always been a popular idea. "So many people really don't know what's vegan and not vegan, and I get to educate people in a fun way, and it's cool to see people who look like me saying that they want to go vegan, saying that they want to eat healthier," Cole said. Next: Lil Baby to Receive Quincy Jones Humanitarian Award
The Atlanta native has been putting in the work, and now he's being …