Hawks holiday and Black Friday ticket deals make for the perfect present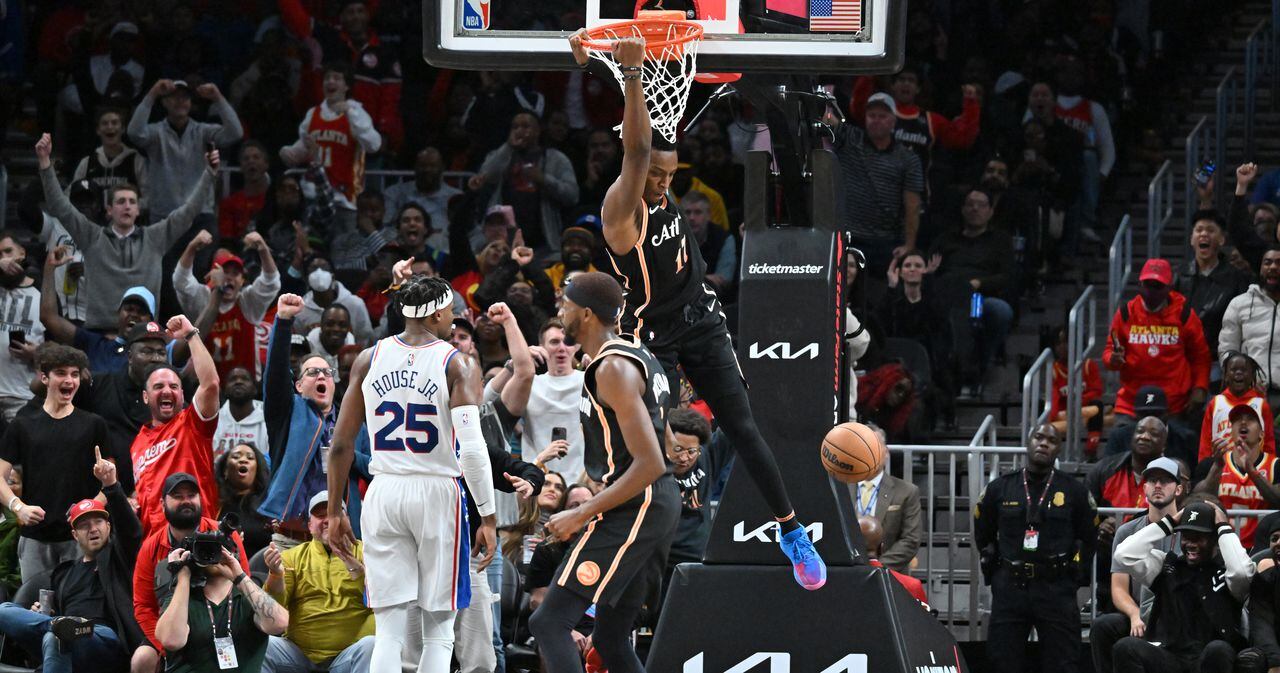 It's time to get your holiday shopping done early, and the Atlanta Hawks have you covered.
The team is offering a few special ticket packages just in time for the holidays, with its annual Black Friday promotion going on sale Thursday, Nov. 24, for a limited time, while the Holiday Bundle is available for purchase on Monday, Nov. 28, while supplies last.
• Friday, Dec. 2 vs. Denver Nuggets
• Monday, Dec. 5 vs. Oklahoma City Thunder
• Monday, Dec. 19 vs. Orlando Magic
• Wednesday, Dec. 21 vs. Chicago Bulls
• Monday, Jan. 16 vs. Miami Heat
• Saturday, Jan. 21 vs. Charlotte Hornets
Bonus games, in which a limited number of tickets are available during the 48-hour window, include:
• Wednesday, Dec. 28 vs. Brooklyn Nets
• Saturday, Jan. 28 vs. Los Angeles Clippers
• Wednesday, Feb. 15 vs. New York Knicks
If you're planning on getting tickets during the Hawks' Black Friday promotion, visit Hawks.com/BlackFriday for more information!
CHECK OUT: Here's where to watch the FIFA World Cup in Atlanta
Included with the Holiday Bundle are two tickets to select Hawks games (including the team's lone home game against the Phoenix Suns) and limited-edition gear, including a long-sleeve shirt inspired by the team's PEACH 2022-23 Nike NBA City Edition uniform. The offer begins at 9 a.m. on Cyber Monday (Monday, Nov. 28) and is available while supplies last.
For more information on the Holiday Bundle, visit Hawks.com/Holiday-Bundle.
State Farm Arena
Location: Downtown - 1 State Farm Dr; Website: statefarmarena.com Next: The perfect gift this holiday season could be a facial from Atlanta's …
If you're a last-minute shopper like I am, then you know the stress …