Sample Atlanta's most celebrated restaurants at 'Taste of Buckhead'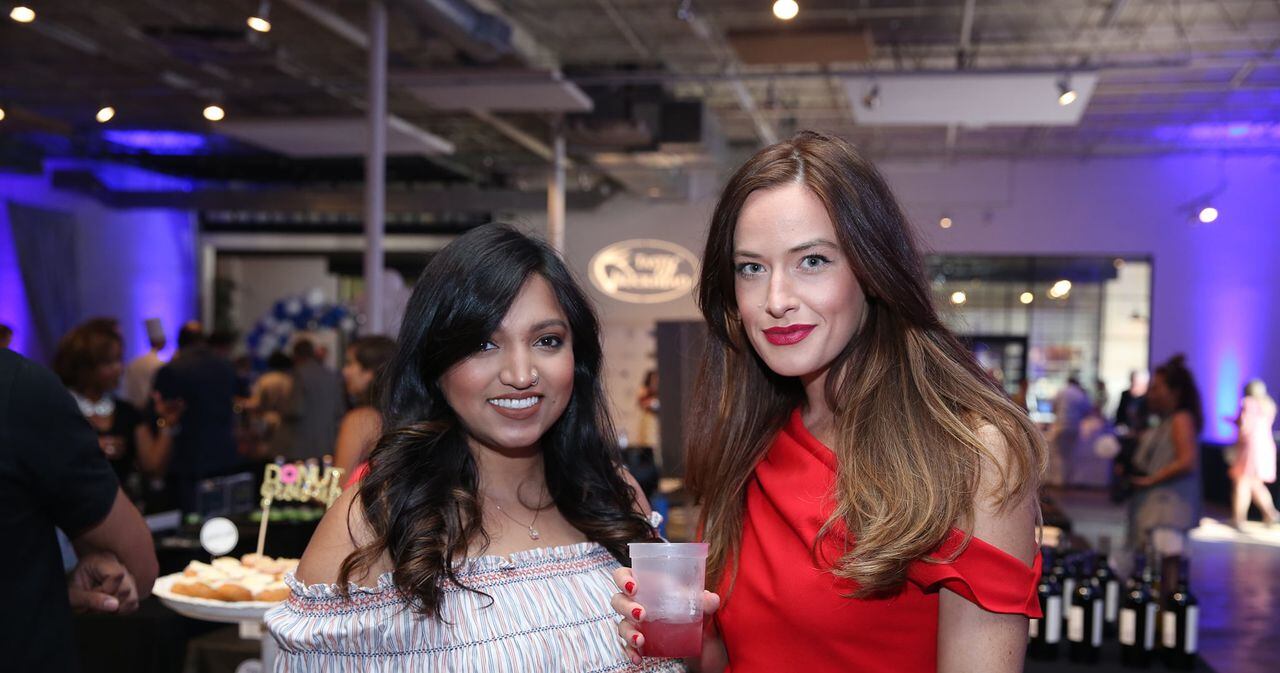 Buckhead's premier food and beverage tasting event is back! And Access Atlanta has a special promo code that'll save you $5 off your ticket.
Taste of Buckhead returns on Oct. 6 to offer foodies unlimited samples of Buckhead's best food and beverages. The event will be held at The Stave Room at ASW Distillery and is hosted by the Buckhead Business Association (BBA), which works to bring the neighborhood and its businesses together.
CHECK OUT: Celebrate Hispanic Heritage Month with these free mini events in Decatur
The annual event has been a staple of Atlanta's culinary scene for nearly 20 years, and it's not hard to see why: It offers a chance for people to explore all the different types of cuisine Buckhead has to offer in one place. You can try everything from small local restaurants to more upscale ones like Dantanna's.
"Taste of Buckhead has always been an exciting event that showcases the best our community has to offer'" BBA's current president, Rizwan Peera, said in a news release. "We are thrilled to continue with hosting this unlimited tasting event to provide Buckhead area restaurants and vendors the opportunity to reach new audiences."
Taste of Buckhead is not just about great food and fun — it's also about helping a good cause. This year, Taste of Buckhead has created a "Spirit Wall" in collaboration with the Rally Foundation for Childhood Cancer Research. Any proceeds from the raffle of donated bottles of wine or spirits benefit the foundation's efforts to raise awareness and funds for childhood cancer research.
"Each year we are proud to support a new organization in their mission to affect change in our community and in the world at large," said Peera. "BBA continues our commitment to supporting charitable causes and is excited to have our Spirit Wall benefit the incredible work of the Rally Foundation this year."
General admission tickets for Taste of Buckhead are $75 and $125 for VIP tickets. VIP tickets include a private ASW Distillery tour, a VIP room with exclusive tastings, a special gift bag, earlier entry and other unique experiences. Use the code "ACCESS5″ to save $5 off any ticket.
For more information or to purchase tickets, visit TOBATL.com.
Taste of Buckhead
Location: Buckhead - 199 Armour Dr NE c; Time: 6 p.m.; Date: Thursday, Oct. 6; Admission: $75+; Website: TOBATL.com Next: Enter to win tickets: Carly Rae Jepsen at The Eastern
Now is the perfect time to try and secure your tickets for Carly Rae …